Welcome to Australia's
highest rated pram
Our award-winning prams and strollers are designed by parents for parents. Teeming with practical and innovative features, our prams balance style with functionality and include everything the modern parent wants. We're with you, for the journey.
Explore our range
JIVE2 Platinum
Harmonising exclusive embellishments with beautifully understated style, the JIVE2 Platinum is for luxurious beginnings. It combines premium finishes and a sophisticated colour palette with the same award-winning functionality of our signature JIVE2.
Shop Now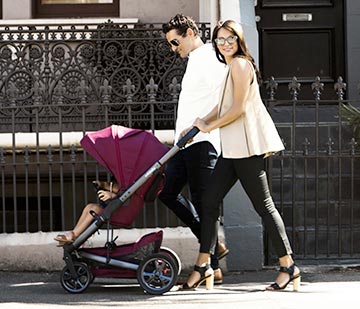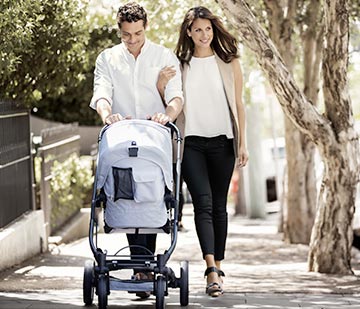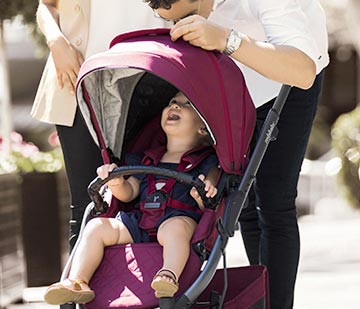 JIVE2
From first moments with your newborn, to toddler and sibling adventures, the award-winning JIVE2 grows with your family as you welcome new additions. The JIVE2 combines refined aesthetics with versatile functionality and a unique one-piece fold to convert into a compact, easy-to-use tandem.
Shop Now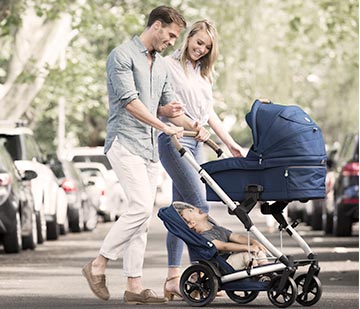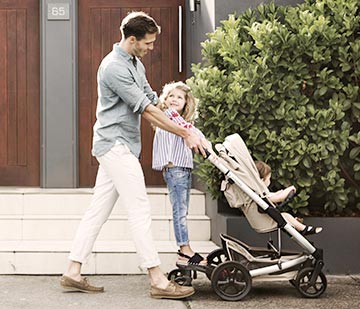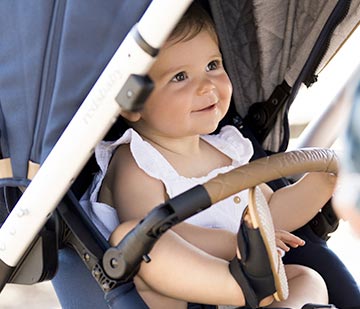 METRO2
Get ready for wherever life takes you with the lightweight METRO2. Suitable from birth with an optional bassinet, reversible and three position seat, and a super-sized 10kg basket the METRO2 makes exploring the world with your little one easy.
Shop Now
SKIP
Enjoy more family adventures with the ultra-compact, nimble and featherweight SKIP. With its large extension canopy, flat recline and easy access basket, the SKIP is the ideal second stroller to take on family holidays, city commutes and quick trips to the park, shops or café.
Shop Now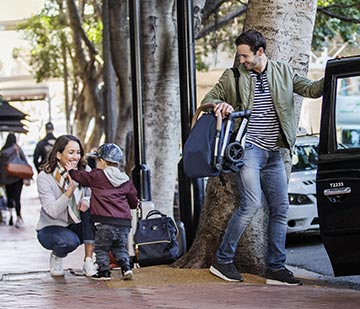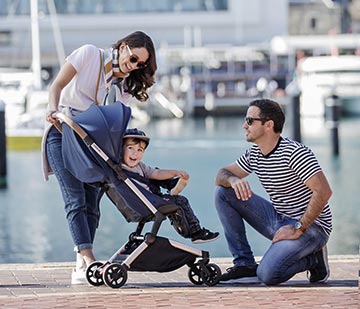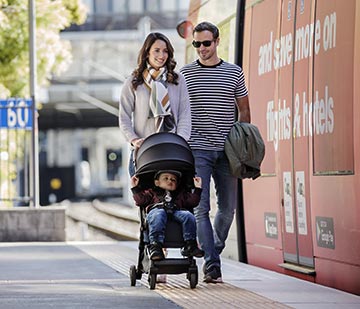 Limited Edition Carbon
The Limited Edition Carbon combines our METRO2 functionality with an unique monochrome palette inspired by precious Australian stones and minerals. This exclusive look features a refined geometric pattern, stylish matte detailing and accented gloss elements.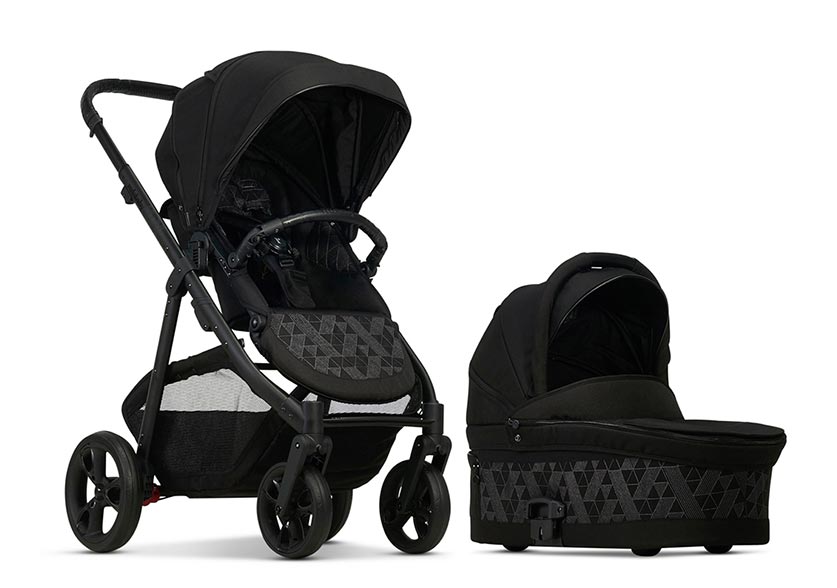 Shop METRO2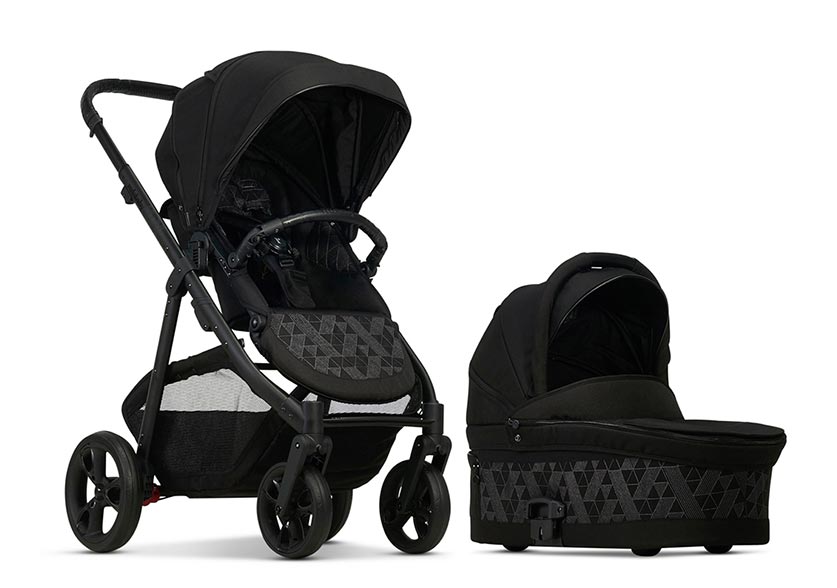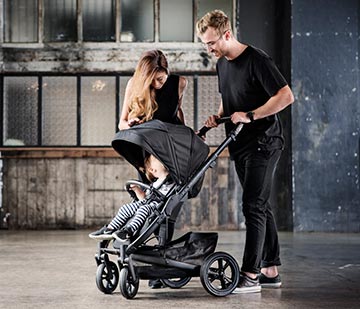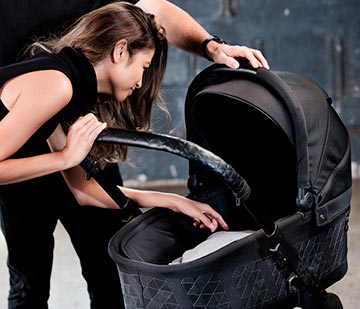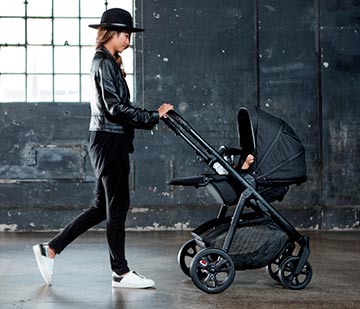 Product awards
Australia's highest rated pram, as voted by parents in 2017, 2018 and 2019.
What parents think of redsbaby

"The JIVE has become my most valued baby purchase. As a FTM I was so worried about picking the right pram that would suit mine and my babies need. The pram is compact, so easy to set up and down. Great quality. Luxurious. I cannot rave enough how perfect the pram is. It's worth noting that you should get all the accessories because you will use them!!"

Alora, – SA

What parents think of redsbaby..

"Fantastic pram! So practical and not bulky like other brands. Easy to use and manoeuvre especially putting it in and taking out of the car. Especially when I'm only 5" tall. I have recommended this pram to all my friends and family even people at the shops approach me and ask about the pram and I convinced them of getting it too!"

Jacinda, Burwood, – NSW

What parents think of redsbaby....

"Amazing quality and exceptional customer service. Redsbaby has been the best purchase I made in preparation for my first baby. Fits perfectly in the boot of my Mazda 3 and is so easy to fold and unfold. Stylish and practical was what I wanted in a pram and it's exactly what I got."

Jorja, Bendigo, – VIC
The Redsbaby
Demo Day
Attend a Demo Day and learn more about our range with demonstrations of each model.
Attend a demo day

Shop The Redsbaby Family